2022 Milestone Awardees
January 31, 2023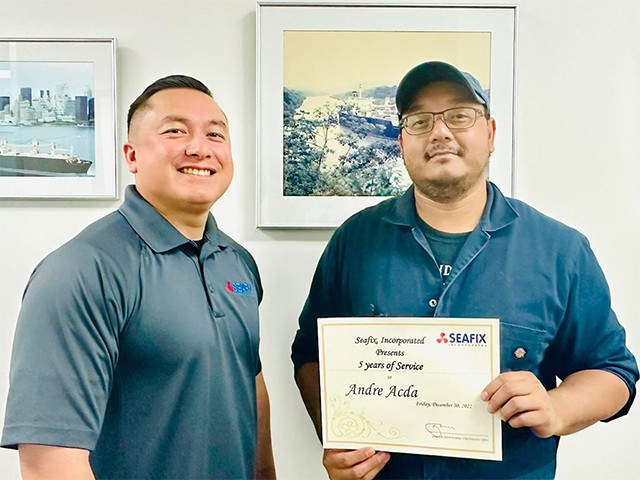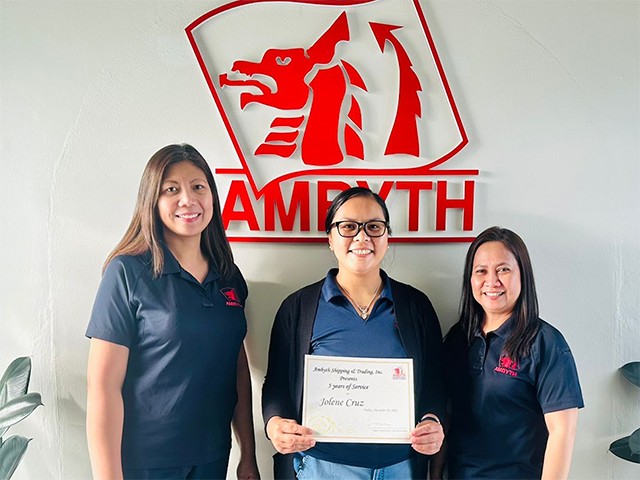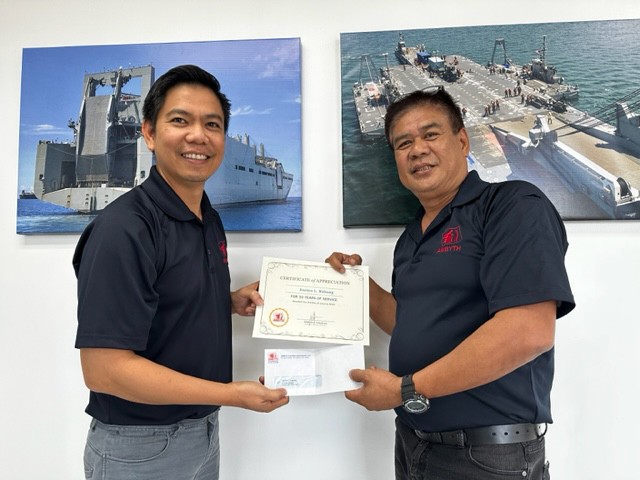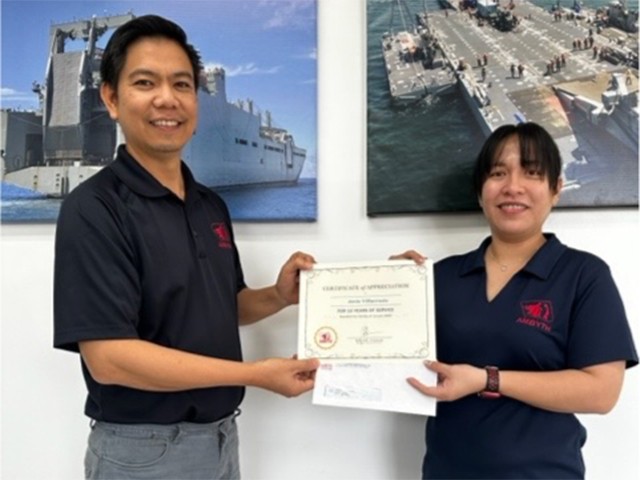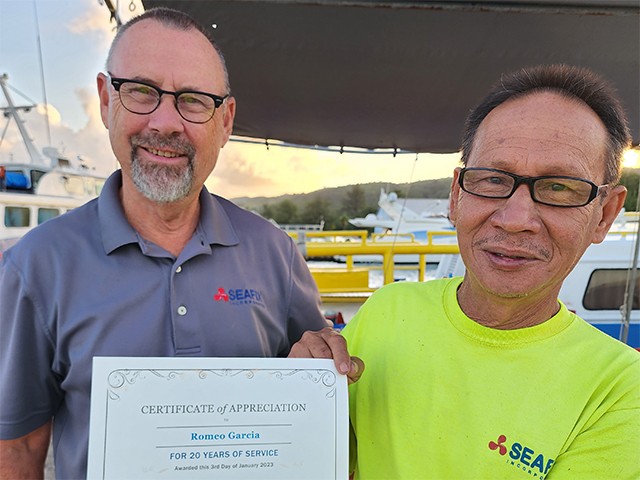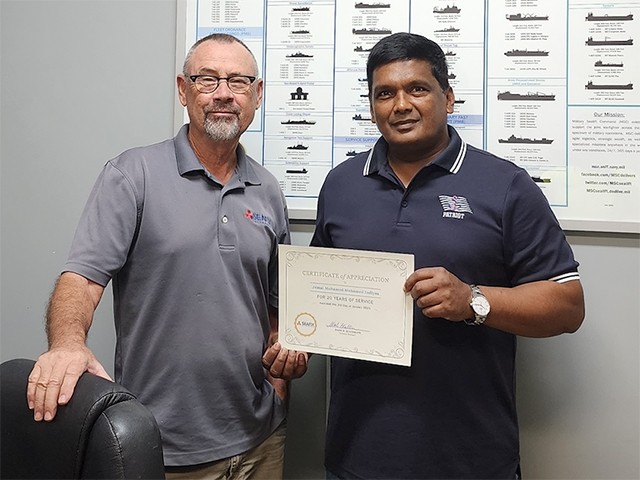 Docomo features AMBYTH Logistics
October 20, 2022
Ambyth Logistics and Ambyth Trucking, Inc. Saipan New Office Location
September 29, 2022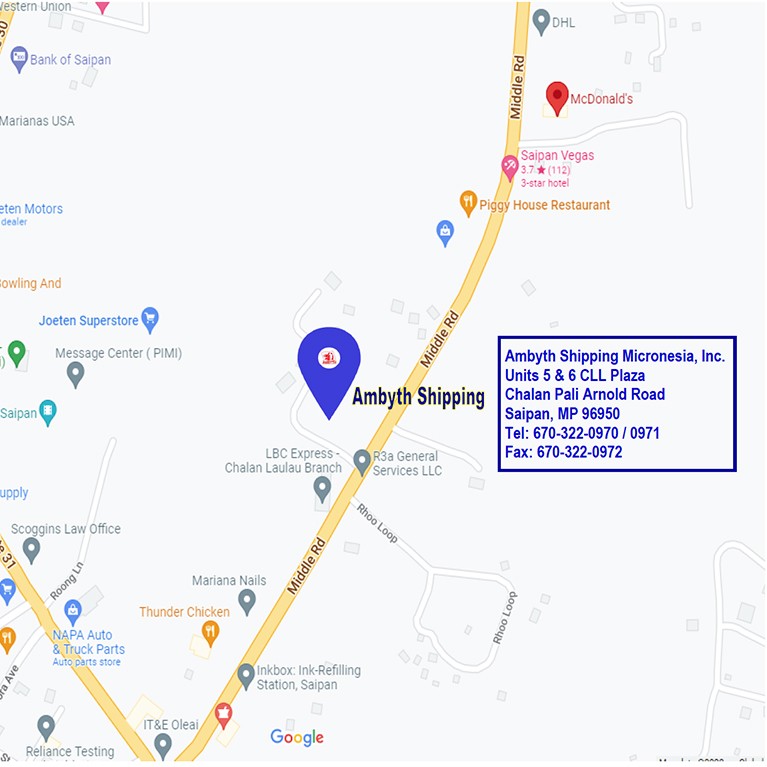 To Our Valued Customers and Partners,
We are pleased to announce, effective October 1, 2022, Ambyth Shipping Micronesia, Inc. , Ambyth Logistics and Ambyth Trucking, Inc. Saipan will be relocating to a new office location.
Our physical office address will be Units 5 and 6, 5911 CLL Plaza, Chalan Pali Arnold, Saipan. Kindly refer to the attached map as additional reference.
Please note, our phone and fax numbers, as well as our mailing address will remain unchanged.
We thank you for your continued support, and we look forward to serving our valued customers / partners from our new office location.
Should you require any further assistance, please do not hesitate to contact us at any of the following telephone number at 1-670-322-0970/71
Guam Freight Service / Honolulu Freight Service Visit
April 19, 2022
More small business relief ok'd
April 8, 2022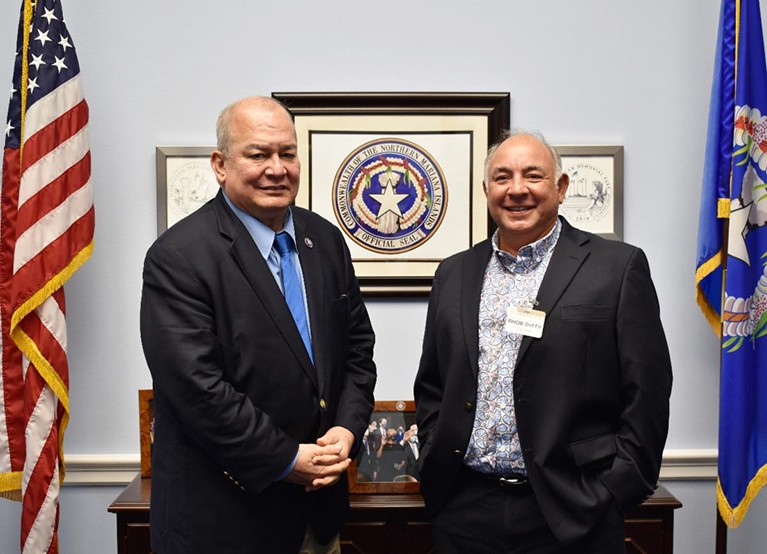 Listening to local business. Ambyth Shipping & Trading Vice President and Chief Operating Operator, Andrew Miller, visited the congressional office on Wednesday. We discussed Ambyth's operations in the Marianas, regional workforce issues, and his company's role in supporting the military prepositioning ships and U.S. Naval vessels that call in our islands. Thank you, Mr. Miller, for your visit.
Ship Fenders Prepositioned at Majuro Atoll
November 28, 2021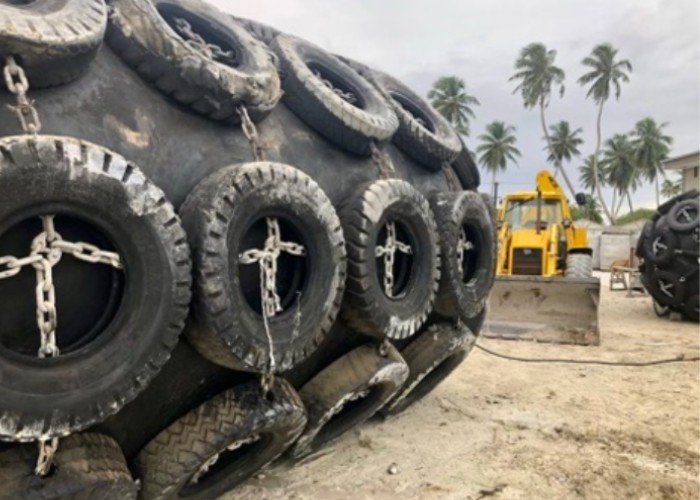 AMBYTH has prepositioned four large Yokohama fenders at Majuro. The heavy duty fenders, (2.5 – 3.5 meter diameter) offer protection for large ships berthing pier-side or ship-to-ship in Majuro atoll in the Marshall Islands.
AMBYTH Vice President and COO Andrew Miller said "AMBYTH is committed to providing resources that will assist Majuro in providing safe berthing facilities for both military and commercial vessels. Increased maritime activity at Majuro will help stimulate the economy of the Marshall Islands and greatly benefit local communities."
ESGR Awards AMBYTH
November 27, 2021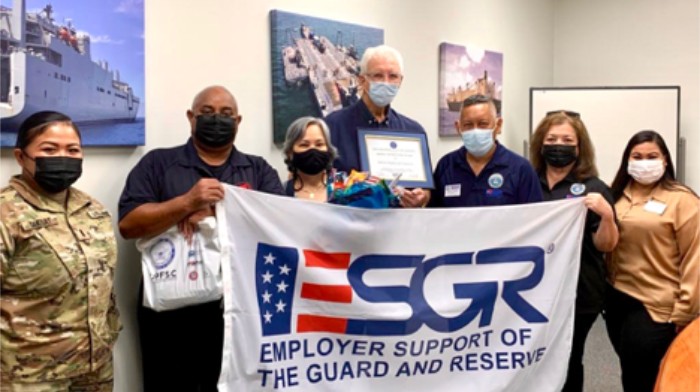 Employer Support of the Guard and Reserve (ESGR) presented AMBYTH (Guam) with its prestigious Above and Beyond Award on November 9, 2021 in recognition of AMBYTH's continued support of employees who are members of the Army or Air Force National Guard or the Reserve Forces.
ESCGR representatives Rey Llaneta (ESGR Guam-CNMI State Chair), 1LT Jemilyn Sakisat (ESGR Military Program Coordinator), Carmen Tajalle and Angel Vibar presented AMBYTH President and CEO Greg David with a certificate "on behalf of the men and women of the National Guard and Reserve Forces, for outstanding service and continuing support of the national defense" of the United States and its Territories.
Thanking the ESGR representatives for their presentation, Greg David said "AMBYTH is extremely proud of its employees that serve with the Guam National Guard or Reserve Forces. AMBYTH recognizes the service and sacrifices made by our National Guard and Reserve Forces employees and their families and is delighted to support these outstanding people, especially during long periods of deployment".